Reviews
Less value for money food, room service and staff behavoiur needs lot of improvement scope fir improvement
Too costly without adequate attention to food, room service staff behavior
Pratibha Singh (13 Nov 2022)
Source: MakeMyTrip
Nyc building Good interior Food good Location ok , not situated on a highway but lane is wide , you can park your four wheeler easily. Waiters are lazy . All looks greedy and If you ask for something they will do it at turtle speed.
Utkarsh Sharma (7 Nov 2022)
Source: Google
Beautiful hotel, great ambience and staff! Special shoutout to Vijay Ji for constant support and help. Thank You.
Rajat Sharma (3 Nov 2022)
Source: Google
Discreta posizione lontano dal caos.
Dipika Leda (24 Oct 2022)
Source: Booking.com
Excellent.
clean and friendly staff. food was good.
RAJKARAN (18 Oct 2022)
Source: Booking.com
Akhand (10 Oct 2022)
Source: Booking.com
Had an amazing experience.. It is premium hotel with all star level facilities.. Staff very super friendly.. Overall kudos to the team for giving amazing experience
Amit Balmiki (4 Sep 2022)
Source: Google
Greens planted around the Hotel adds such hues & vibrancy. My stay at Room no 408 with such flowering plant with good view of Sunrise & Sunset makes the stay Pleasant. After fulfilling oriental Dinner , Deserts are a must try here.So pleased to be here again
Shaan Singh (1 Sep 2022)
Source: Google
Lovely reception on arrival. Our room was comfortable and clean, the staff were very helpful and pleasant and the food was delicious.The grounds were beautiful and the location quiet and peaceful, away form the hurly burly of downtown Varanasi. Mr. Jamal Khan and Mr Sameer Pande is also helpful they guide us about sightseeing.
santosh rathod (24 Aug 2022)
Source: Google
The Services offered by the Hotel are Awesome and the Staff members are polite and helpful… thankyou for giving your amazing Hospitality and a great experience in Varanasi 🙏🏻🛕🔱🕉
ISHITA VISHWAKARMA (21 Aug 2022)
Source: Google
nice hotel , room was not that big as expected, food is good , staff was polite and helpful, good budget hotel
Bipin Pandey (16 Aug 2022)
Source: Goibibo
excellent food, ambiance n service. All staff is very supportive n polite. Clean rooms made me more comfortable. Stayed for 4 days, will recommend those who are planning to visit Varanasi. Thank you guys for your hospitality.
upendra gore (18 Jul 2022)
Source: Google
It is great hotel in varanasi good service
ROSHAN SINGH (18 Jul 2022)
Source: Google
Good hotel at decent price. Staffs are cordial. Worth next time stay.
sunil shaw (16 Jul 2022)
Source: Goibibo
N
The property is new and is maintained well till now. Rooms are good and hygienic with all basic amenities. Room service is bit slow. Over all stay was satisfactory.
sandeep sharma (14 Jul 2022)
Source: MakeMyTrip
Rooms are best for money value.
The rooms were well maintained. And it is very good hotel in this range
Avantika (5 Jul 2022)
Source: Agoda
Terrible Stay
The property denied even bottled water, and charged a 20rs bottle at 78- no cold water bottle during summers.
Aarish Nissar (29 Jun 2022)
Source: MakeMyTrip
Official visit
It's one of the best hotels for stay in varanasi . Cleanliness is good. Food is good. All staff members are very polite and helpful.I stayed here for 10 days and it was a pleasant stay. Special thanks to Sarfaraj housekeeping staff for his dedication to work.
niraj kumar G (25 Jun 2022)
Source: TripAdvisor
Stay in Varanasi
Excellent Ambiance 👌👌👌👌👌👌👌👌👌👌👌👌👌, Staff is good and supportive.Property have special spark.Hotel location is quite gud as per tariff.Food quality is awesome………………..😋.Must stay in this hotel if visit to Varanasi.
Jhachandan05 (23 Jun 2022)
Source: TripAdvisor
Excellent stay
It's one of the best hotels for stay in varanasi . Cleanliness 10/10 Hotel is Child friendly . Food is good. All staff members are very polite and helpful. We stayed here for four days with family and it was a pleasant stay.
Shatabdi03 (21 Jun 2022)
Source: TripAdvisor
One of the best hotel in Varanasi 2022
Hotel Prestine is one of the best hotel i found in Varanasi . My mom was not doing well and we were so worried , the hotel staffs did an amazing job , took care of my mom and my entire family . Rooms were very very clean , beautiful and they provide every necessary items like hair dryer , locker , refrigerator, and yes fast service . You don't need to wait for so long for anything . You dial the reception's phone number and item in is your room within 5 to 10 mins . Rooms are very beautiful , decorated with beautiful hanging lights , glass wall , Luxurious bed and sofas , free mineral water and many other . You can also enjoy your evening in the reception area where they serve mojito , coffee , and delicious food . Contact Anil ( Manager Prestine hotel , Varanasi ) at the reception over there who will take care and help you with every possible way . Prices are very very economical . Thank you once again hotel Prestine for every thing .
Saurabh U (12 Jun 2022)
Source: TripAdvisor
Best Experience
I visit Varanasi every month or two however this hotel was not known to me.All thanks to Anil Jee(Manager) who asked me to visit this hotel once. I was welcomed my Choubey Jee with folded hands and everlasting smiles of Sameer and Vaishnavi.They were just amazing.Perfectly neat and tidy rooms with almost every high class amenity from locker to TV.Sarfaraz and Rahul did an excellent job in housekeeping with equally awesome job by Manish and Shailendra Jee(Room Service). Please visit this hotel once you will love it.
Matineeboy (9 Jun 2022)
Source: TripAdvisor
Best hotel in banaras in affordable price
Nice staff baheviour .everything was perfect. Meal taste was so good. Best hotel to visit in best price. Nice place for unmarried couple with full security. Room cleaning was top notch …………………………………….. Everything was perfect Meal taste - 10/10 Room cleaning-10/10 Staff behaviour -10/10
Kuldeep R (9 Jun 2022)
Source: TripAdvisor
Kashi tour
The hotel is well placed and extremely comfortable. The service in the hotel is excellent with extremely helpful staff. I had pleasure of enjoying a meal in their restaurant Tree of life and was delighted by the service I received from all staff the extremely hospitable service . Front desk staff superb. I look forward to my next visit.
MY63TOUR (9 Jun 2022)
Source: TripAdvisor
Ramp
It's a best hotel in Varanasi city,well maintained neat and clean only positive signs,I will recommend this hotel to all my friends and relatives ,Nice food , very friendly housekeeping staff, Security staff always provide warm welcome, from front desk staff very supportive.
Varanasitravelers (8 Jun 2022)
Source: TripAdvisor
Varanasi Trip.
Staying 2 nights with Pristine hotel @ Varanasi. Good hotel & best service. Front Office staff really most helpful. Mr.Anil & Baishali madam thanks for full supporting & provide best hospitality. I recommend this property Varanashi staying any traveller must visit Pristine Hotel.
radhikainn (8 Jun 2022)
Source: TripAdvisor
Dinesh (5 Jun 2022)
Source: Expedia
Excellent food and service we were looked after well by fB manager mr Vipin and not to mention stewards kundan Vivek and tiwari ji . We stayed for 4 nights from 23-26 may , room no 307.
better deals (5 Jun 2022)
Source: Google
We have checked into this hotel yesterday and will be staying another 2days. Out travel agent booked this hotel. Poor maintainance. Substandard food. They keep non veg items by the side of veg items which is uneasy for pure vegetarians. Yesterday night they served some veg soup using mushrooms which is not veg. Restaurant people's attitude is not good. So we are skipping our complementary breakfast, lunch, dinner and going outside for food. We are spending extra even though we have paid here. Water getting stagnant in wash basin and bath area. Bathroom door is not closing properly. Foul smell is coming from corridors. They don't have beverages other than coke and sprite. Even simple lime soda also they don't have. Feeling very much disappointed staying here.
Lakshmiramarao Rajamanuri Vedurumudi (20 May 2022)
Source: Google
Superb facilities provided by staff and hotel Felt 7 star feeling
Ayush Tiwari (3 May 2022)
Source: Google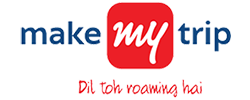 13 reviews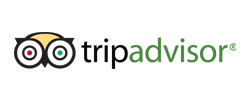 13 reviews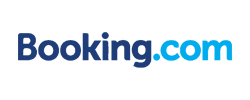 9 reviews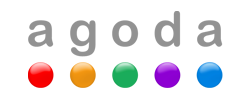 9 reviews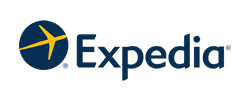 18 reviews
The Mall Road, Cantonment Varanasi 221002, U.P. , India